Upcoming Events
2018 Dennis R. Casale Memorial Golf Outing
Tuesday, June 26, 2018 - 11:00am
Forsgate Country Club, 375 Forsgate Drive, Monroe, NJ 08831
Dennis R. Casale Memorial Golf Outing will be held on June 26, 2018.  McGovern Legal Services is looking forward to this annual event.  Registration and Lunch are at 11:00 a.m, Shotgun Start at 12:45 p.m., with dinner and awards at 7:00 p.m.   For more information and to register go to: http://www.cainj.org/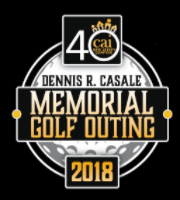 4th Annual CAI-NJ Olympics
Wednesday, July 18, 2018 -

3:00pm

to

9:00pm
Thompson Park, 1701 Perrineville Road, Monroe Twp., NJ 08831
The team at McGovern Legal Services looks forward to the competition at the 4th Annual CAI-NJ Olympics being held at Thompson Park in Monroe Township, NJ.
For more information and to register go to:www.cainj.org/
Thursday, August 9, 2018 - 5:00pm
Martell's Tiki Bar, 308 Boardwalk, Point Pleasant Beach, NJ 08742
Martell's Tiki Bar is one of the Jersey Shore's most famous venues. They will be hosting the 2018 CAI-NJ Annual Beach Party on Thursday, August 9th, 2018. Vendors and other community association professionals will attend the Beach Party, which is known as the largest event gathering held by CAI each year. This is a fantastic opportunity to enjoy great music, drinks, and food while meeting and networking with hundreds of professionals in the industry.
For more information and to register, please visit www.cainj.org
NJSBA Annual Meeting and Convention - May 16-18 at the Borgata Hotel in Atlantic City
Wednesday, May 16, 2018 - 13:45
Damon Kress, Esq. will be a presenter at the NJSBA Annual Meeting and Convention on Wednesday, May 16, 2018 from 1:45 p.m. -3:25 p.m. in Central Meeting Room 1. The program will be an interactive forum where recent developments in the area of community association law are the focus of the discussion.
During the program attendees will be encouraged to pose their questions directly to the panel. Recent developments will include the "Radburn Law," intended to enhance participation in community association elections, which was signed into law on July 13, 2017; the September 14, 2017 Palisades at Fort Lee Condominium Association decision interpreting the statute of limitations in construction defect litigation; the application of the New Jersey Consumer Fraud Act and corporate veil piercing to community association construction defect litigation; and pending legislation.
For more information please visit: https://njsba.com
Fran McGovern Speaks about Drones at New Jersey Emergency Preparedness Conference
Monday, April 30, 2018 - 09:00
On April 30, 2018, Fran McGovern gave a presentation to the New Jersey Emergency Preparedness Association (NJEPA) at the 20th Annual NJEPA Conference in Atlantic City, NJ.  
Fran's presentation focused on drones and the law and was attended by first responders which included police officers and correction officers.
The purpose of this organization is to provide education and training by hosting an annual New Jersey Emergency Preparedness Conference for all persons and agencies involved in the emergency management field.
The annual conference provides training, coordination, and promotes the development of public & private partnerships in planning, response, recovery and mitigation in all types of emergencies.
Wednesday, May 2, 2018 - 10:00
Meadowlands Exposition, Secaucus, NJ
The 2018 Cooperator Expo will take place on Wednesday, May 2, 2018 at the Meadowlands Exposition Center in Secaucus, NJ.
A must-attend for all board members, property managers, condominium & homeowner's association decision makers and apartment building owners. The 2018 Cooperator Expo gives the opportunity to learn about the latest services from more than 300 exhibitors. The Cooperator will host educational seminars where you can get free advice from industry experts and professionals.
Don't miss Fran McGovern, Esq. who will be serving as a panelist at The Cooperator Expo's educational seminar.
Time: 3:00 p.m.
Location: Seminar Room 2
BOARD LIABILITY - WHAT YOU SHOULD KNOW BEFORE YOU SERVE
Board members have a lot of responsibility to their communities and associations -- and with that responsibility can come liability. This seminar will explain the extent and limitations of legal liability for board members, as well as how to protect yourself in the event of litigation, and what to do if you (or your board) is accused of neglect or wrongdoing in the course of your tenure.
Please visit McGovern Legal Services at booth 707 where you will be able to meet our attorneys, and gain insight on our expertise. For additional information and to register, visit www.nj-expo.com